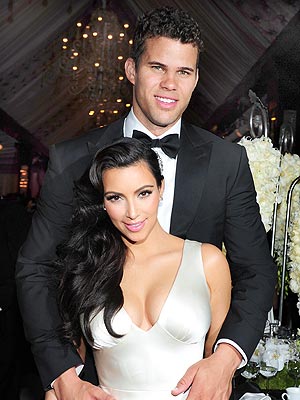 Kim Kardashian's heart may be in the right place with her decision to donate money and possibly the wedding gifts after her 72-day marriage – but according to an expert who specializes in etiquette, the
Kourtney and Kim Take New York
star's choice is "inappropriate."
"The gifts should be returned to the givers if the wedding is dissolved within a short timeframe like hers was," Lizzie Post, author of
Emily Post's Etiquette 18th Edition
, tells PEOPLE. "I don't want to come across as saying that charity wouldn't be a great way to handle it. It's just that in that case, you're making a charitable donation on someone else's behalf under your name."
Post, who says Kardashian, 31, now comes off as undeservingly "generous," adds that the reality star will also "get a huge tax write-off for them, because I am sure they are not Target gifts."
Kardashian, who filed for divorce from NBA player Kris Humphries on Monday, says she will donate "the money for all the gifts to the Dream Foundation."
But a source close to the couple tells PEOPLE they may still also return the gifts. "They'll figure it out sometime soon," says the source. "They genuinely feel horrible."
Adds the source about Kardashian's frame of mind: She's been particularly mortified when considering her wedding's epic scale and "all the hard work, all the people that got involved."
by: people