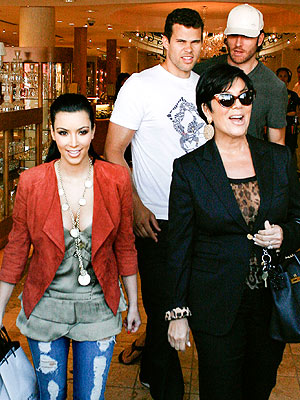 Trovarelli/Biagi/AKM Images
When Kim Kardashian walked down the aisle and tied the knot with Kris Humphries in a extravagant ceremony to kick off a marriage that would fall apart only 72 days later, millions watched. But did she make millions of dollars off her televised fairy tale wedding?
"Kim definitely made money [but] when it was all said and done, Kim had to pay a lot of money," Kardashian's mom Kris Jenner told the co-hosts of
The View
Wednesday.
"The money that she made went to the wedding. She still owed money to make her fairy tale dream come true."
Jenner explained that the entire family was paid for the special wedding episodes of their E! reality show,
Keeping Up with the Kardashians
, and that the bride and groom made money by selling their wedding pictures but, she says, they spent more than they made: "Did they net or gross any amount of money?" she said. "Absolutely not."
At one point during Jenner's appearance – which was scheduled to promote her book,
Kris Jenner ... And All Things Kardashian
– she became tearful and said that her daughter's decision to file for divorce and the shock waves it caused has been difficult to deal with because, like so much of what her family does, it happened in the spotlight.
"It's a tough time for the family and for Kim and for everyone involved," the matriarch said. "It's really hard to go through this on such a public stage."