Tara Reid's non-legal wedding to Zach Kehayov in August may have been motivated by those two magic words near and dear to every groom-to-be's heart:
Green. Card.
Tara Reid and Zack Keyahov quote-unquote got married in Greece this summer, but needed to swap vows in the U.S. to make it legal. That didn't happen.
He was rarin' to go in that department, but she had reservations. According to one of Tara's friends, that's because he was just using her for citizenship.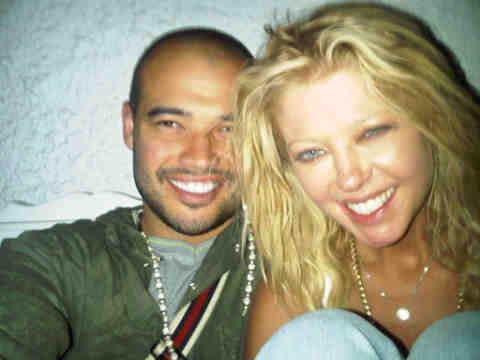 "[Their marriage] wasn't legal. They knew they'd need to renew their vows back in the U.S. to make it legal," says the source of the sort-of-married pair.
"Zack was all over Tara to redo the marriage, but she wanted to take her time. Now Tara thinks Zack may have only married her for a green card."
Ah, makes sense. Why else would someone marry Tara Reid, right?
It's unclear if the couple is still together, or if anyone really cares.
by : thehollywoodgossip